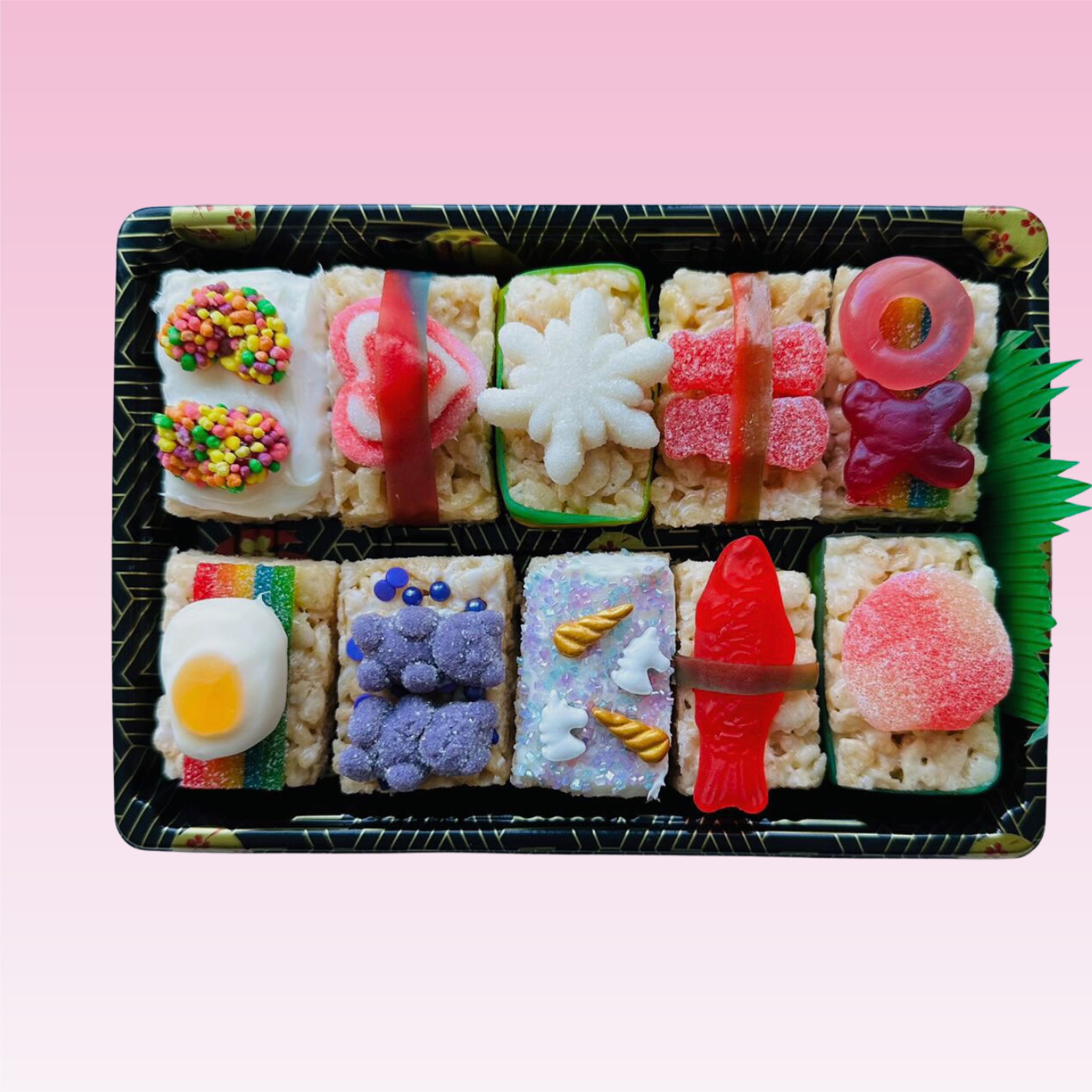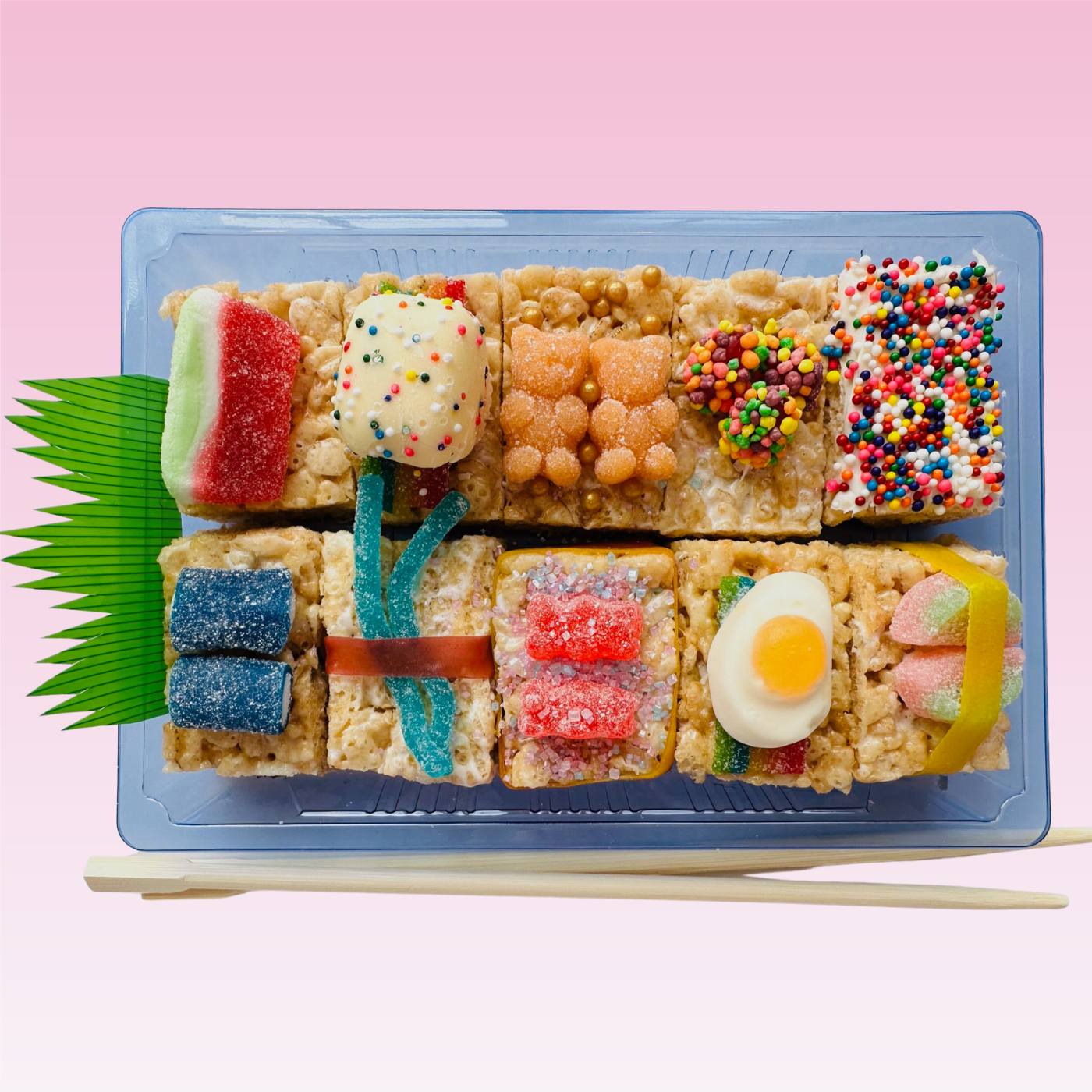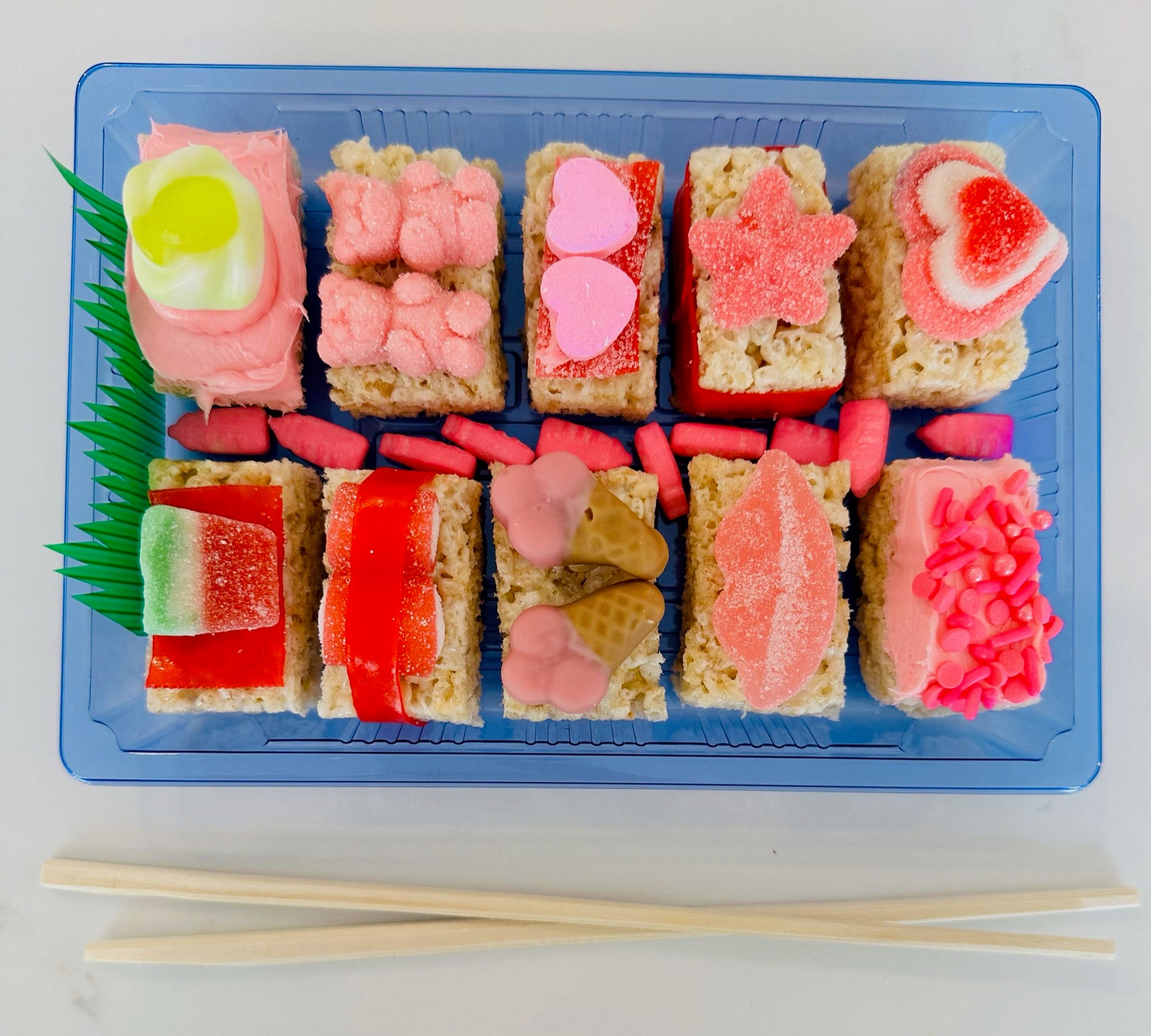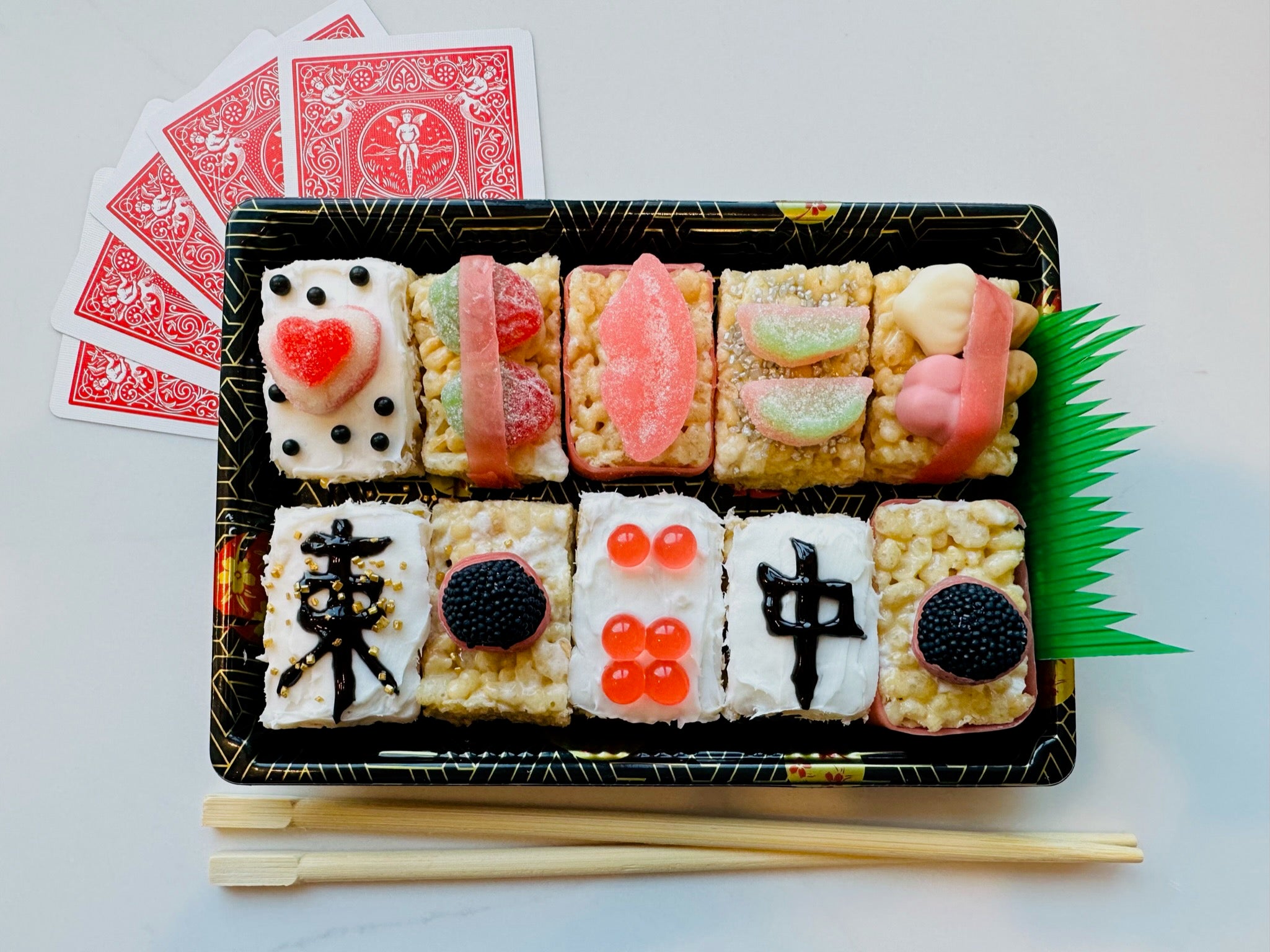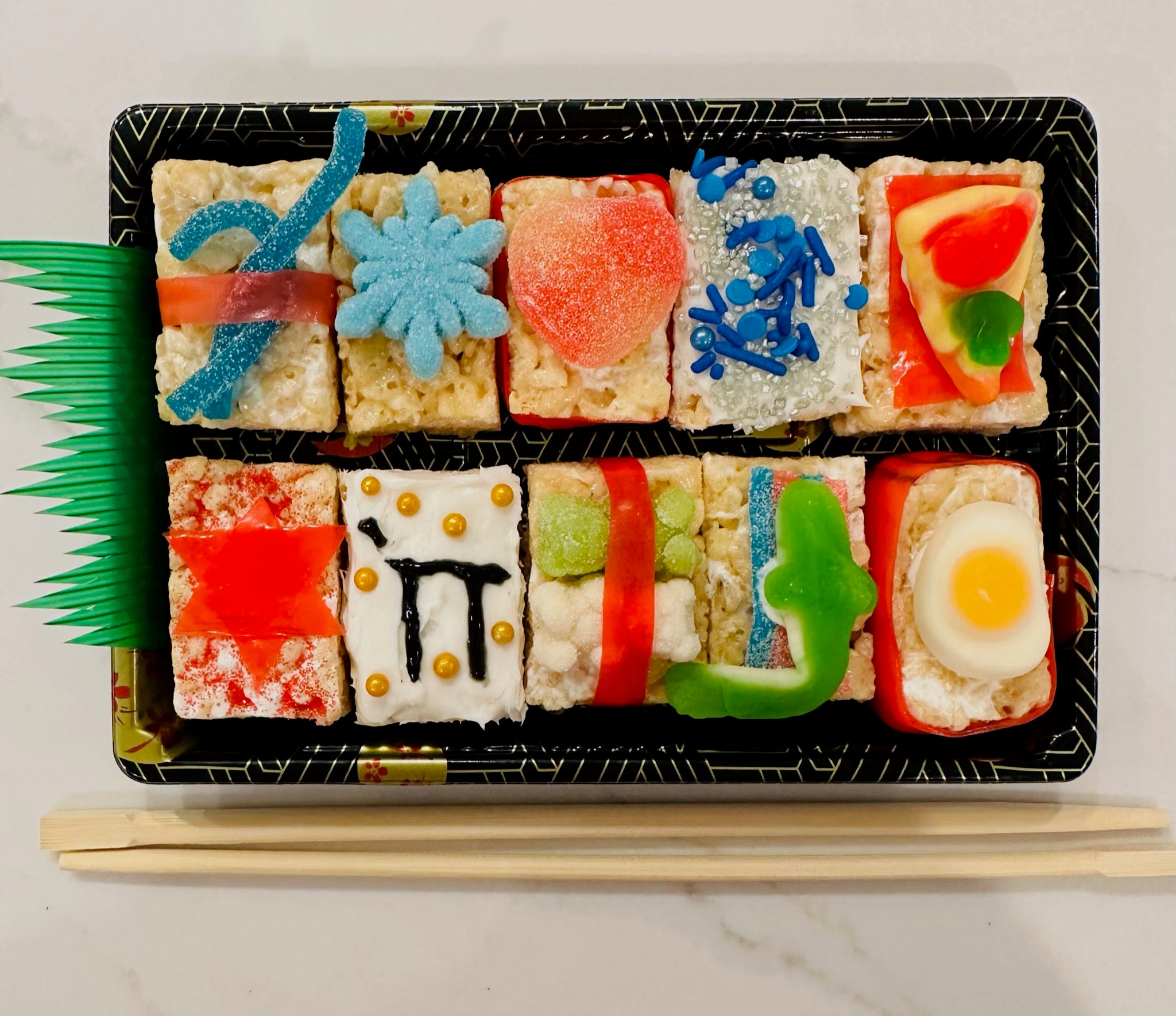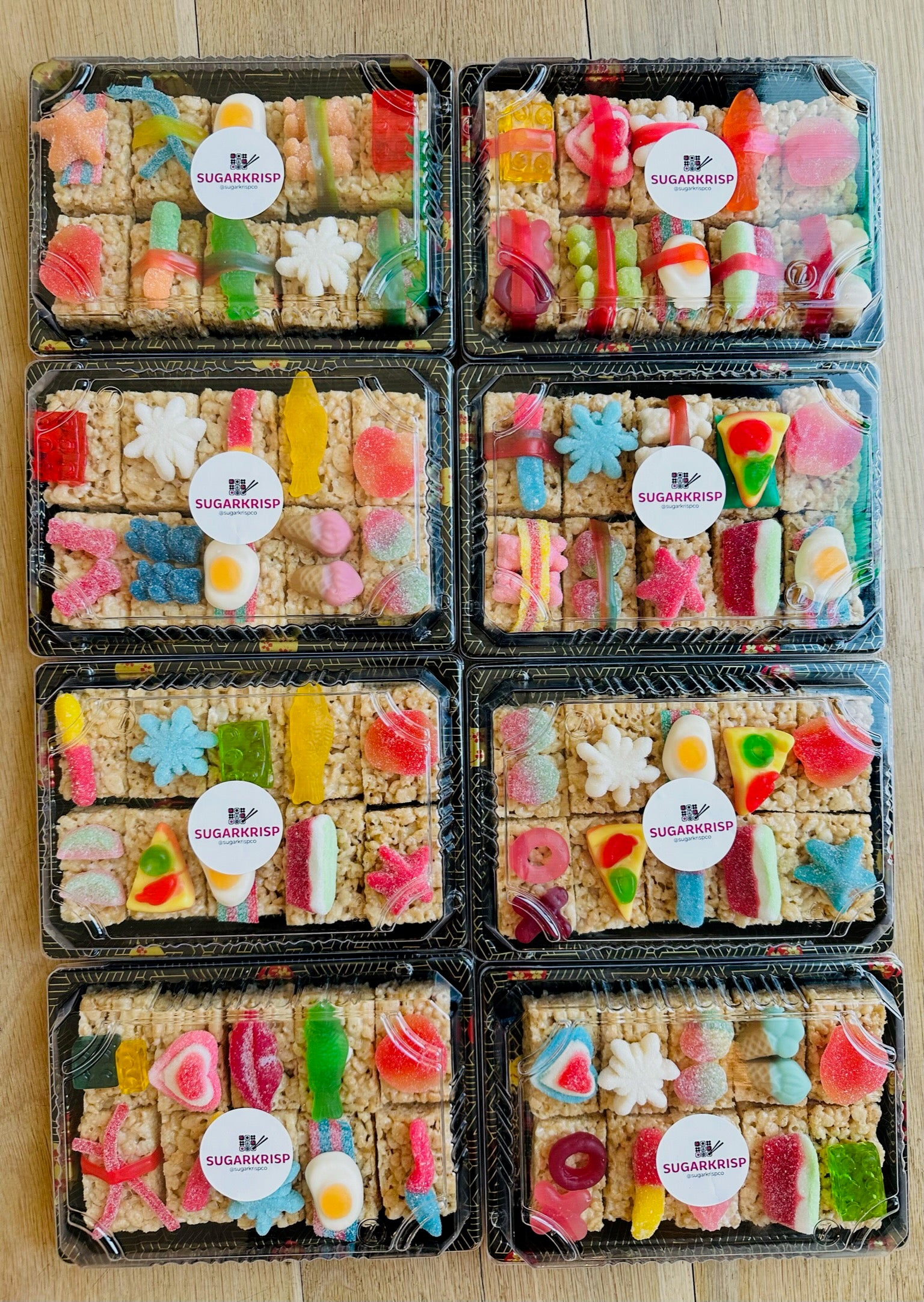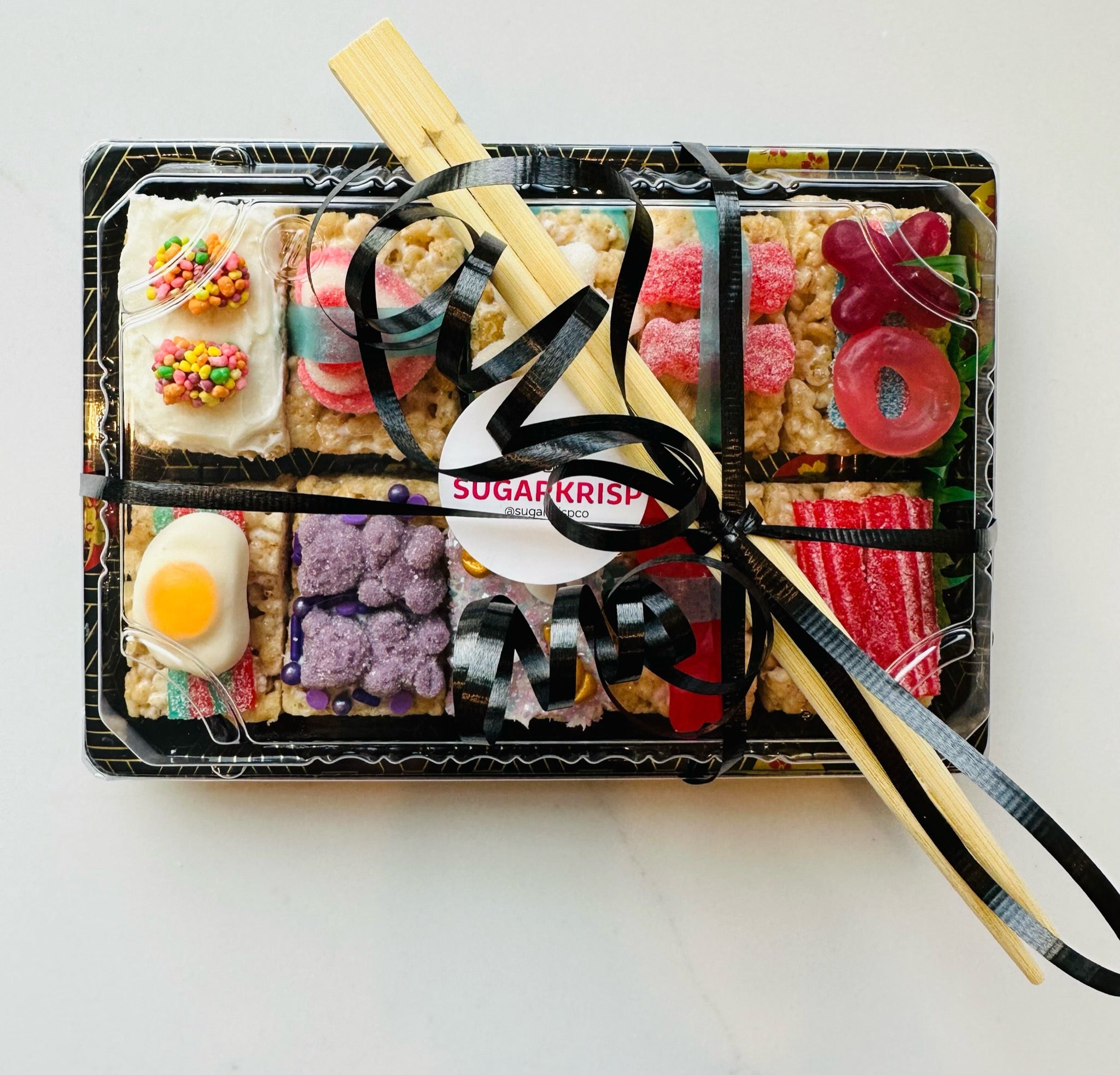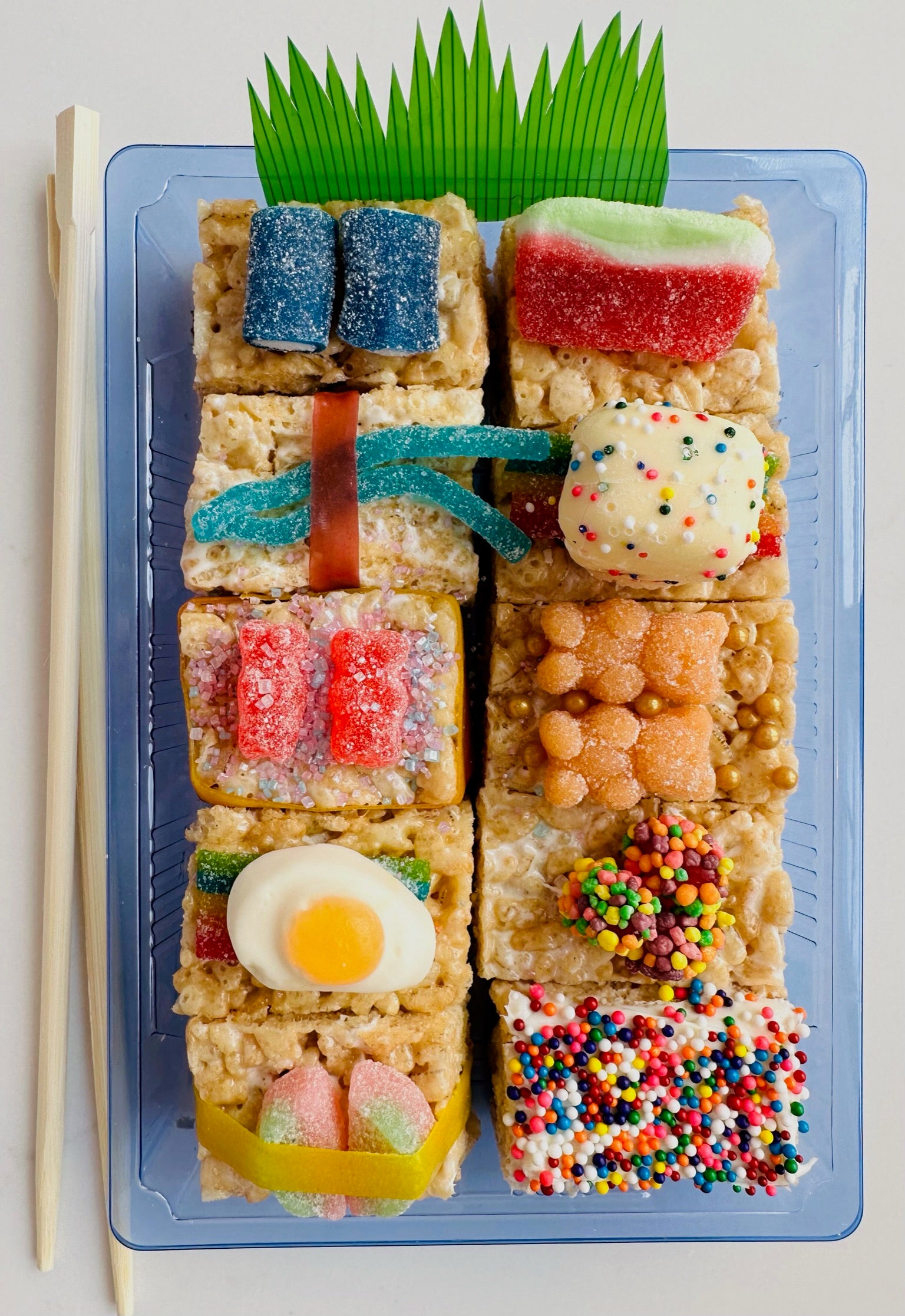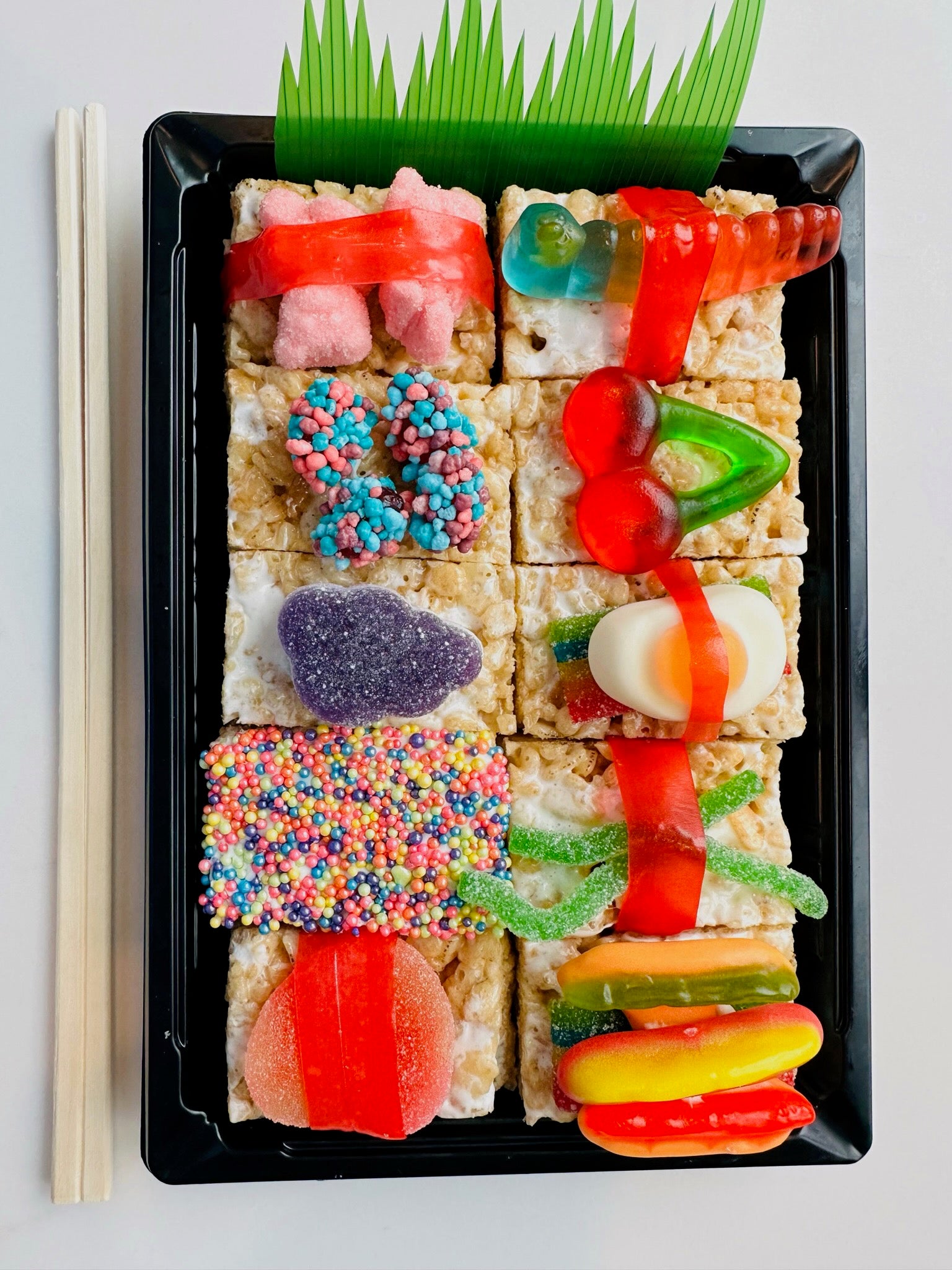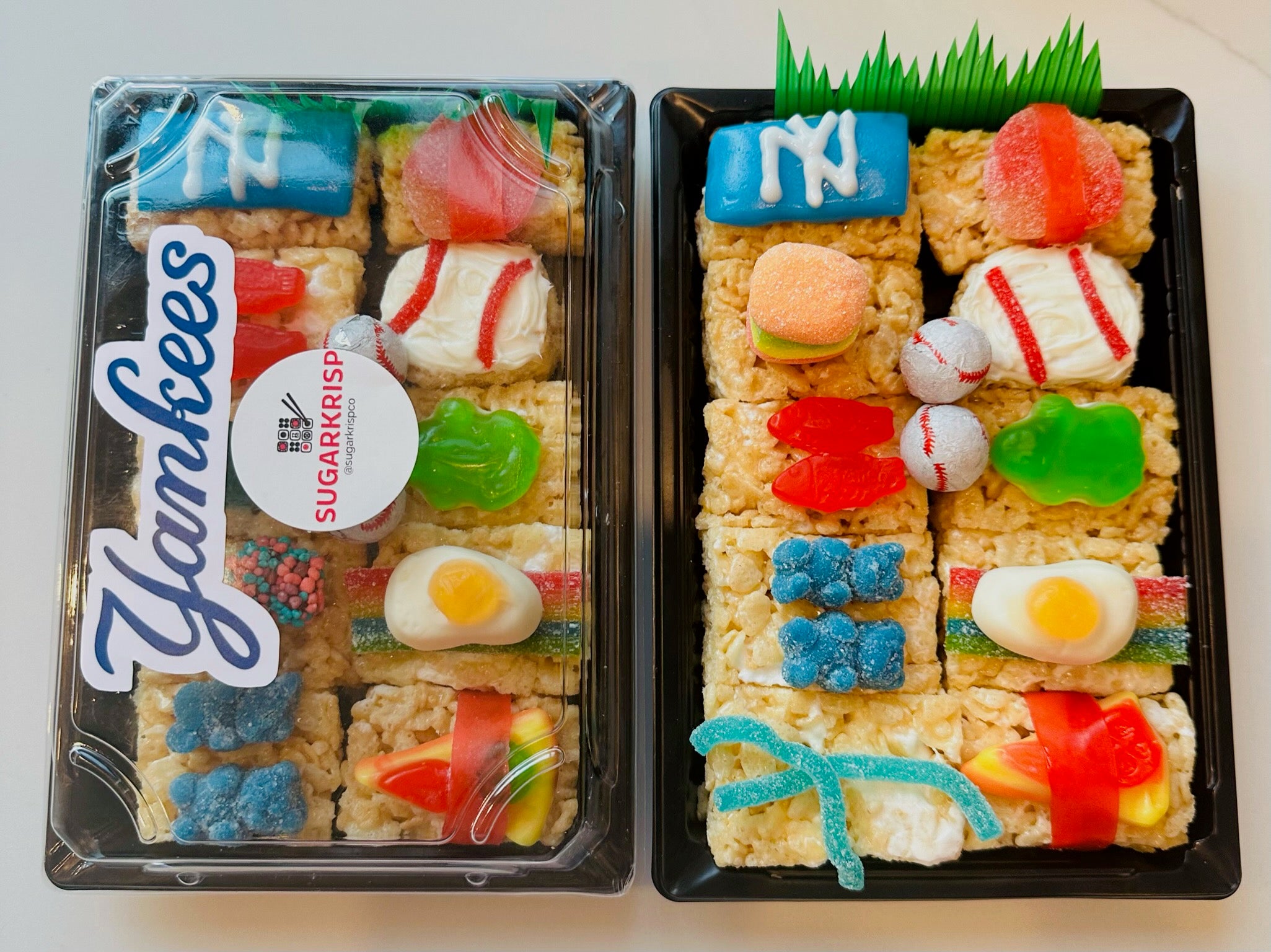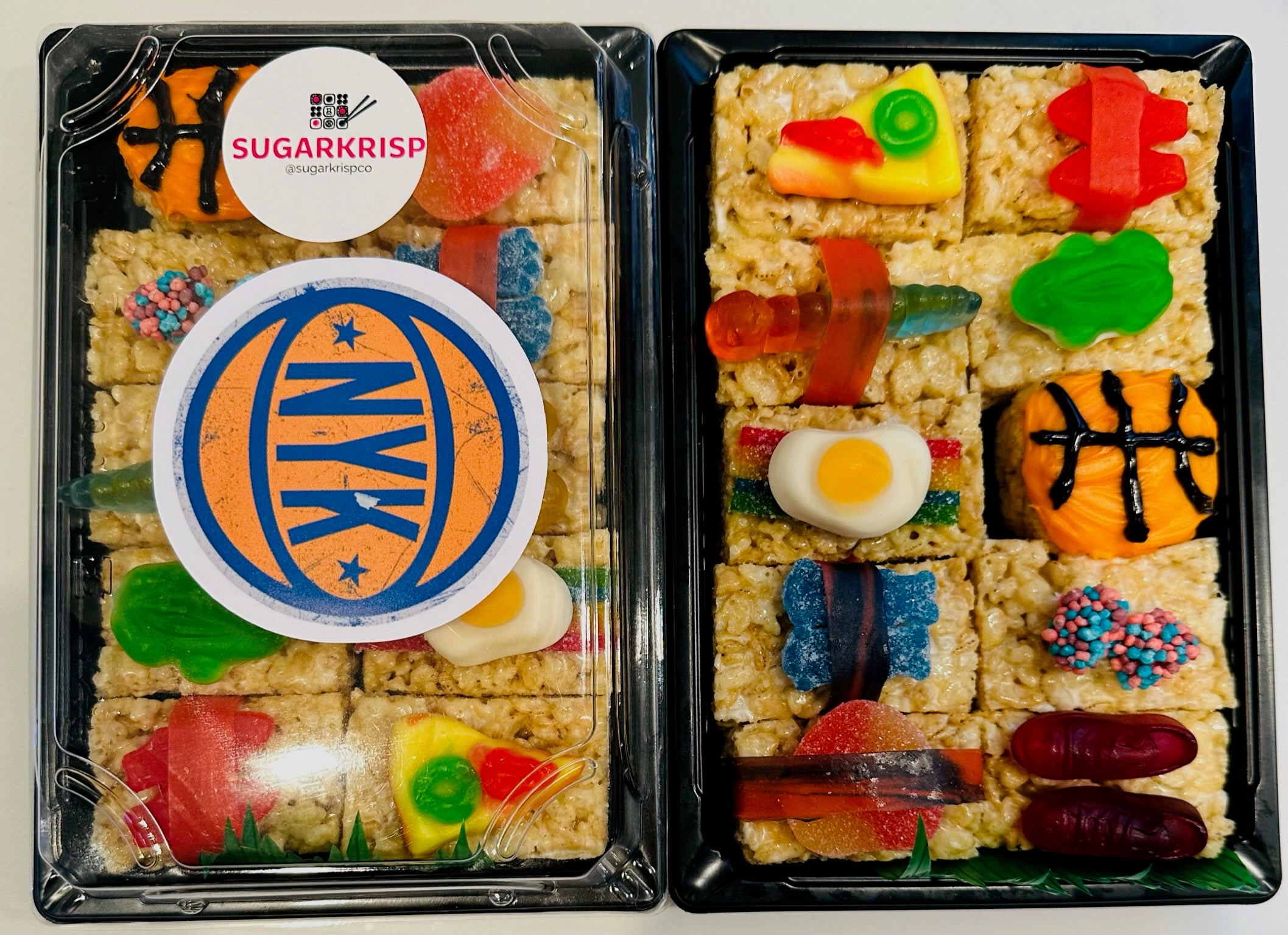 10 piece bento box
Our gourmet homemade Rice Krispies® treats topped with candy are the perfect sweet treat for any occasion. These are great to give as party favors, corporate gifts, or to enjoy with friends.
You can customize each box to your liking.
Corn syrup, Sugar, Modified food starch (corn), Gelatin, Water. Dextrose, Natural flavors. Tetrasodim pyrophosphate, Vanilla extract, Rice, Salt, Malt flavor, Pasteurized cream, Milk, Gummy candy, Pillsbury Frosting 
Nut free products. The facility the treats are assembled in does contain nuts. Gluten free upon request.