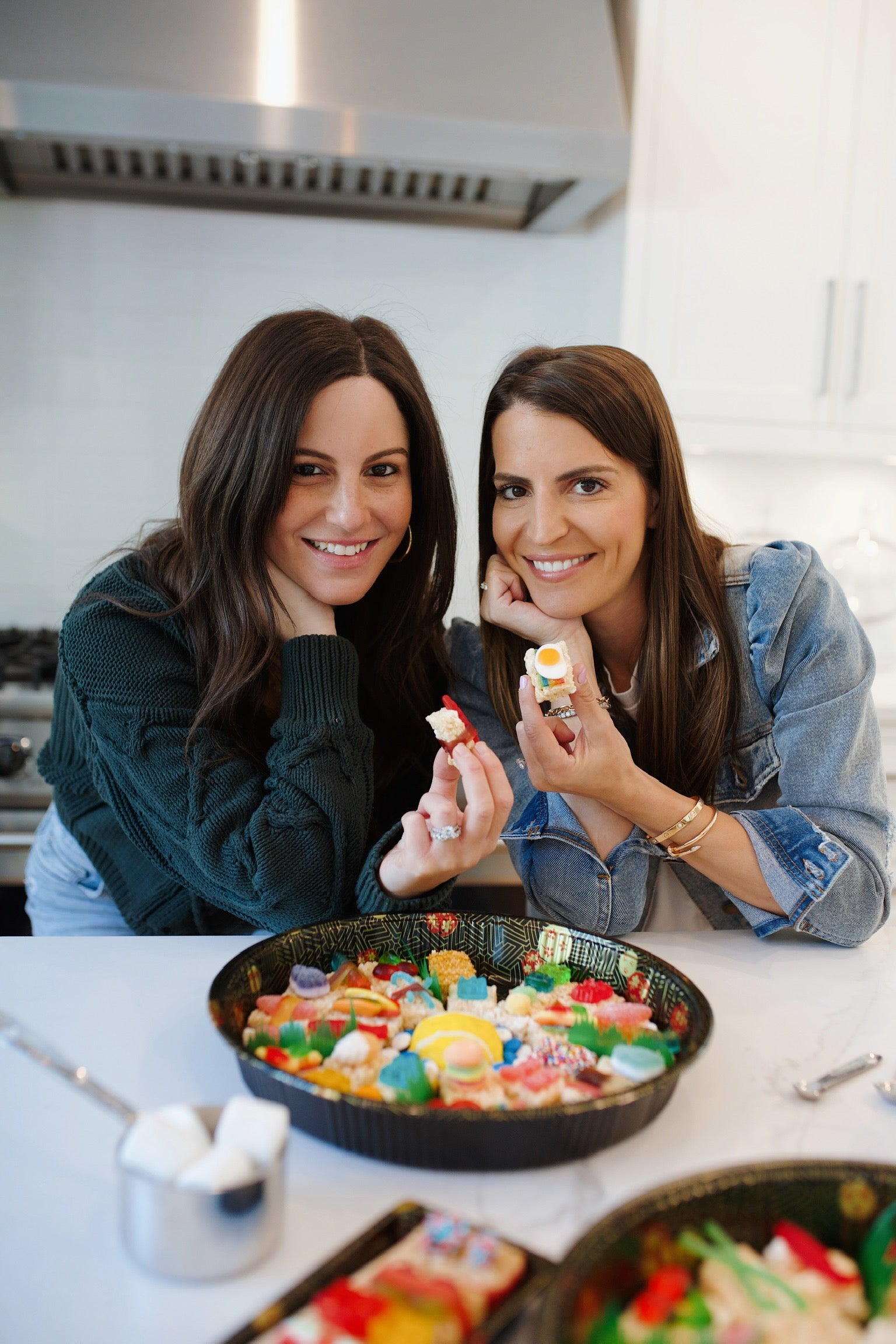 Meet the Creators
Melissa Rutstein and Rachel Dymond are two Westport, CT moms who have combined their passion for food, entertainment, and fun to create SugarKrisp, a sushi-themed candy company.
About SugarKrisp
Our gourmet homemade Rice Krispies® treats topped with candy are the perfect sweet treat for any occasion. With a brand that represents happiness, energy, and good times, SugarKrisp is quickly becoming a local favorite.

Whether you're a sushi lover or just looking for a unique and delicious treat, SugarKrisp has something for everyone.
We also partner with charities and local schools in town where SugarKrisp is a part of auction items that will help raise money towards making the schools education and community better.

So come and join the fun with Melissa and Rachel and try some of their delicious candy creations!
Follow us on Instagram @SugarKrispCo